Do Buy
These Union Made Products and Services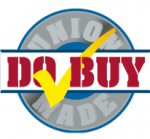 The Union Label and Service Trades Department, AFL-CIO does its best to verify that products listed on our "Do Buy" lists are made by union members. In many cases products are made by both union employees and in non-union plants. As well, many manufacturers produce goods in the U.S. and other countries. Be sure to check product packaging for country of origin and, of course, the union label.
Should you see an error in our list please contact the department and we will correct our records. Don't see your union-made product listed, be sure to send us an e-mail and let us know what products your company makes and which union it is made by.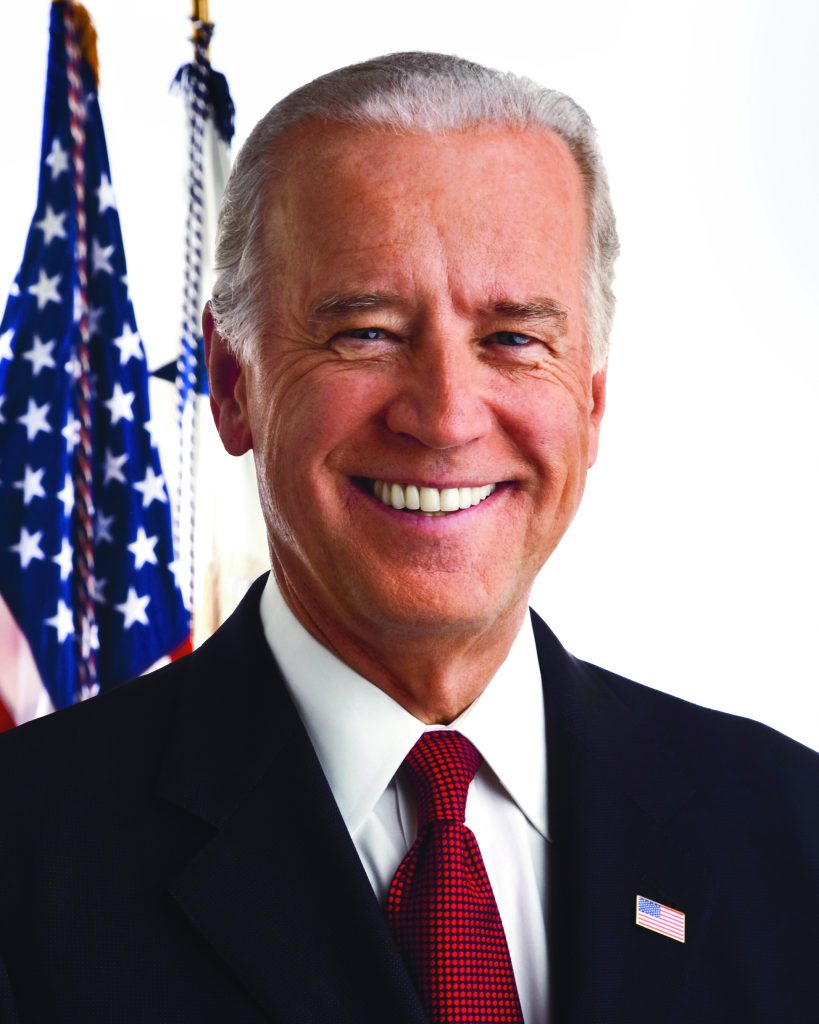 Workers' Rights
Strengthening Workers' Rights. Biden will defend our right to organize, crack down on companies bargaining in bad faith, and make it easier for working people to come together and form unions. (Politico, 10/25/19)
Biden pledged to enact the Pro Act, a bill to strengthen labor laws, hold executives "personally liable" for interfering in workers' attempts to unionize and roll back legislation weakening unions to "guarantee all workers have a right to collectively bargain." (Forbes, 09/07/2020)
Apprenticeships
Investing in the Registered Apprenticeship Program. Biden will invest $50 billion in workforce training to expand opportunities for young people and will work with unions to increase apprenticeships. (Candidate website, 8/20/20)
Right to Work Laws
Ending Right to Work Laws. Biden will work to repeal states' ability to impose "right to work" laws on their workers, so CEOs no longer will be able to push these laws that weaken unions and lower worker pay. (Politico, 10/25/19)
Retirement Security
Protecting our Retirement. Biden will defend our hard-earned negotiated pensions and will work to protect multiemployer plans. He full supports Social Security and Medicare. (CNBC, 7/29/19)
Health Care
Expanding Access to Health Care. Biden will protect health care access for American with preexisting conditions and work to lower the costs of health care and prescription drugs for working families. (Candidate website, 8/20/20)
Infrastructure
Investing in America's Infrastructure. Biden will invest in rebuilding our infrastructure—roads and bridges, energy grids, schools and universal broadband—creating good-paying union jobs. (Candidate website, 8/20/20)
Public Employees
Defending Public Employees. Biden will establish a federal right to organize and collectively bargain for all public sector employees. And he will provide much-needed aid to state and local governments. (Candidate website, 8/20/20)
Raising Wages
Paying Working People a Living Wage. Biden supports raising the minimum wage to $15 an hour and ending the tipped minimum wage, so that one full-time job is enough to live on. (Candidate website, 8/20/20)
Buy American
Calls for $700 Billion 'Buy American' Campaign. Biden outlined plans to boost manufacturing by toughening "Buy American" provisions for federal contracts. He proposed a new tax penalty for companies that "offshore jobs" but a new tax incentive for those that invest in domestic facilities. In 2009 during the height of the Great Recession, Biden helped craft the auto industry bailout that save thousands of U.S. jobs. (Candidate Campaign Rally, 9/3/2020)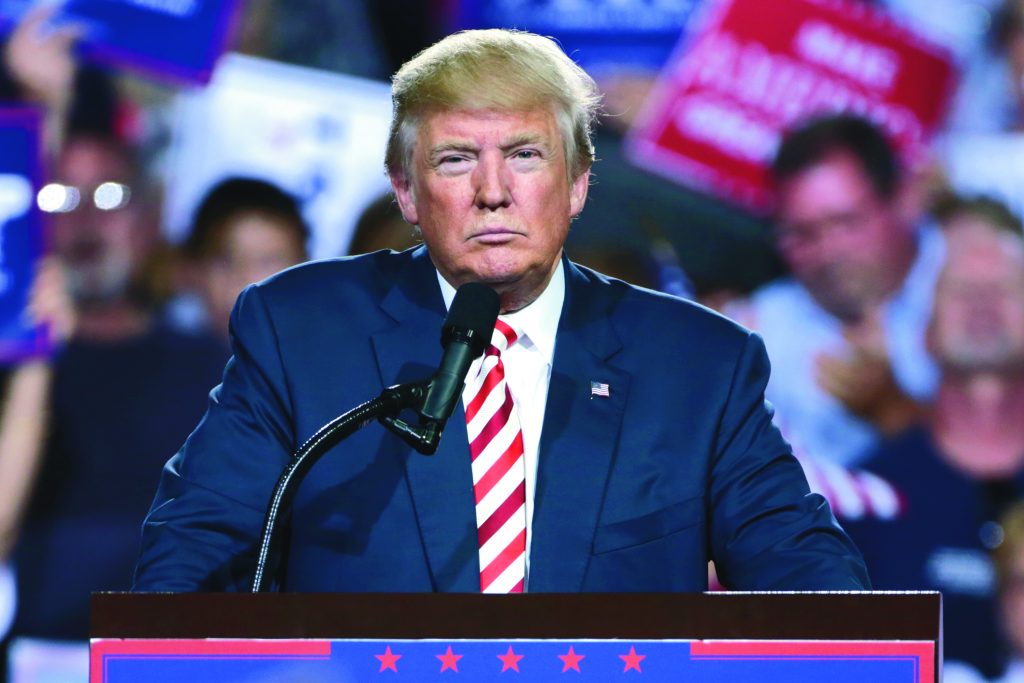 Workers' Rights
Weakening Workers' Rights. Trump has pushed to curtail the bargaining rights of public workers and his administration has made it harder for working people to come together to form unions. (The Washington Post, 8/30/17)
Trump's National Labor Relations Board has also moved to weaken unions and undercut workers' ability to band together. By making it harder to define companies like McDonald's as joint employers, the NLRB has made it far more difficult for workers employed by subcontractors and franchised companies to unionize. (The American Prospect, 8/30/19)
Apprenticeships
Weakened Apprenticeship Programs. The Trump administration has moved to undercut long-established union apprentice programs, weakening standards and allowing subpar programs to self-certify. (Inside Higher Ed., 1/22/19)
Right to Work Laws
Defending Right to Work Laws. The Trump administration has defended right to work laws that lead to lower pay and benefits for working people and higher pay for corporate CEOs. (The Washington Post, 8/30/17)
Retirement Security
Putting Retirement Security at Risk. Trump has put Medicare and Social Security at risk by proposing billions of dollars in cuts. And under his watch, a looming crisis in multiemployer pensions has gotten even worse. (Vox, 3/12/19)
Health Care
Made Health Care Less Accessible. Trump's war on health care has made it much harder for working people to access quality, affordable insurance. Seven million more Americans are now uninsured than when he took office. (Gallup, 1/23/19)
Infrastructure
Passed Massive Tax Giveaway Instead of Infrastructure Funding. Trump rammed through a massive tax giveaway to big corporations and their CEOs while doing nothing to rebuild our crumbling infrastructure. (The Washington Post, 12/19/17)
Public Employees
Attacking Public Employees. Trump has stripped thousands of federal workers of previously negotiated rights and protections. His Supreme Court appointee cast the deciding vote to impose "right to work" on all public employees. (Government Executive, 3/28/18)
Raising Wages
Opposed a Higher Minimum Wage. Trump has blocked any increase in the federal minimum wage, which remains $7.25 an hour. And he stopped a rule change to pay more workers their earned overtime pay. (The Hill, 11/1/18; CBS News, 9/24/19). Trump has publicly said that US wages are "too high." (CNN, 11/12/15)
Buy American
Trump promised to make more products in the USA and boost American manufacturing, but he failed. Instead, manufacturing fell into a recession, Trump incentivized offshoring, and his "Buy American" agenda made no meaningful difference.
Despite his promises, companies moved jobs overseas during Trump's presidency. In Trump's first year alone, nearly 200,000 jobs moved overseas. (The Guardian, 7/10/2019)